Icelandic horsemanship when it's best...
Welcome to Töltmaster!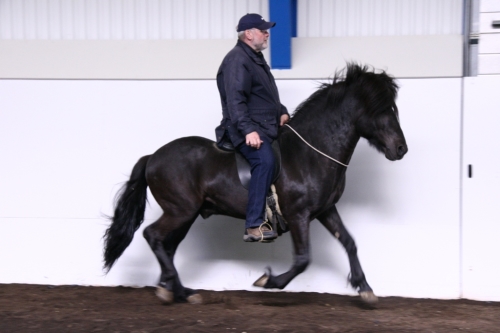 "

Tölt is the product of posture and balance

" - Eyjólfur Ísólfsson
Based on the best from Icelandic tradition, classical riding and natural horsemanship, we offer customized courses, clinics, and seminars to our customers around the world. Trust, communication, posture and balance are the keywords to achieve outstanding results and performance in the relationship between man and horse.
The courses are for riders from all levels of horsemanship. Beginners need a solid foundation and more advanced rider wants specialization. You will find all this and more in Eyjólfur's courses. Harmony in mind and motion and development of the gaits is the main goal, with the Tölt in the center.

NEW
We are very proud to announce a Long Distance Coaching through video film. This is a new method to teach and help you to get better results with your Icelandic horses. You send us a video film showing the challenges you are having, or issues you want to improve. Eyjolfur will review the video film and respond to you with specific recommendations by an e-mail.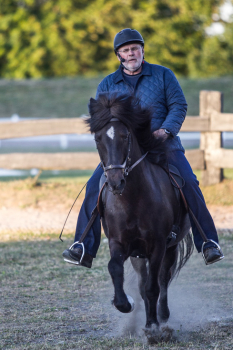 Also NEW is the online video shop. The online videos are all about education. Next to having lessons ourselves, the best way to learn is to watch. You can do this by watching the online educational video films. The video films range from basic to advanced and they will help you to achieve the success you are seeking.
We hope you find our site inspirational and informative. In case you do not find what you are looking for, you are always welcome to contact Toltmaster directly.
Master Trainer
Eyjólfur Ísólfsson is a highly respected rider, trainer, teacher and writer. He is considered one of the leading experts in the world on Icelandic Horses. He teaches courses, clinics and seminars to hundreds of riders each year.

Eyjólfur is known for his ability to understand the horse´s point of view and solve difficult problems with communication rather than force.

Eyjólfur has ridden and trained at every level, from young horses to beyond highest levels. He has successfully competed in national and international competition.

Among his achievements are five times Icelandic Champion, twice Winner of Landsmot Tölt, Winner of Landsmot Gædingakeppni and Rider of The Year.

Eyjólfur was the Chief Riding Teacher at Holar University for 15 years.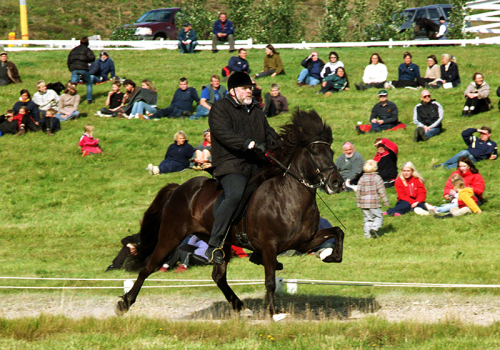 "Tölt is a gift from god, but it doesn't fall from the sky."
- Eyjólfur Ísólfsson