Long Distance Coaching through video film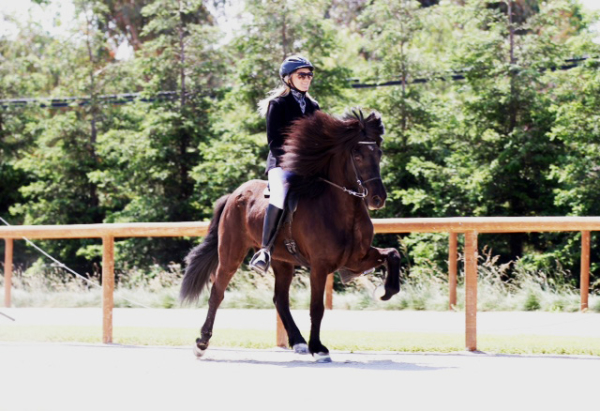 One of our long distance riders, Christina Granados from Palm Springs(CA) and Hroftur from Hobby Horse Ranch, Santa Ynez.
We are very proud to announce a new method to teach and help people around the world to get better results with their Icelandic horses.
Are you facing a special issue with your horse and cannot attend a course or maybe you need some help between attending courses.
Eyjolfur is now offering an innovative service designed to provide real help on an ongoing basis.
This is how it works:
You send us a video film of you and your horse showing the challenges you are having, or high-lighting performance issues you want to improve. If you need to describe your challenges in more detail, you can include speak on the video (English, Icelandic or Scandinavian languages only).
The videos should show you working with the horse in the specific situation you would like addressed. Please show work on both reins.
Eyjolfur himself will review the video film in depth and respond to you with an email containing specific recommendations and exercises designed to help you achieve the success you are seeking.
How to do:
You click on "Go to Store" and choose between three different packages of either 1, 3 or 5 films. The package offer with 3 or 5 films are meant for one horseman working with the same horse continuously on a long term basis.
When you have registered and payed with a credit card you can go to
www.wetransfer.com
or use the link send to you in the orderconfirmation and upload your film. By using the link in the orderconfirmation,
Wetransfer.com
automatically sends a e-mail to Eyjolfur containing your film.
Eyjolfur will then respond to you with an e-mail no later than the first Wednesday after receiving your film.
Pricing:
1 film (max. 20 min.) Introduktion Price EUR 100
3 films (3x max.20 min.) Introduction Price EUR 250
5 films (5x max.20 min.) Introduction Price EUR 400
Go to store